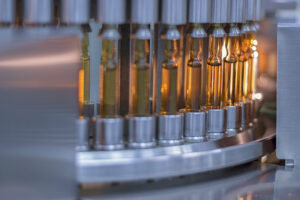 In the era of modern packaging, the machines that multi-billion dollar industries and some of the world's most familiar brands use to package goods must have certain qualities to ensure a smooth operation. Characteristics like quality, reliability, traceability and a desired level of automation are all going to help maintain a consistent production process. This also includes more specific areas of packaging like liquid filling machines manufactured by FILAMATIC – Specialists in Liquid Filling Systems. But how exactly do all of these traits come together to create a fine-tuned modern packaging machine? Read on to learn more.
1. System reliability
Your packaging system needs to be reliable, it needs to work when you need it to work – period. This concept sounds simple enough, but without complete confidence in your equipment, it will create inefficiencies throughout your planning and production process. When talking about an ideal system, your machine needs to be able to field both short-run batches, as well as much longer runs depending on the volume of the production project. So, you need a high level of  confidence and reliability in your machinery to conquer these types of demanding projects.
2. Flexibility of equipment
Modern packaging machines must be nimble and flexible – they need to be able to fill a variety of containers regarding shapes and sizes. These systems must also be able to handle a range of different products. And don't forget, you may also be fielding a range of different types of lids, caps, or eye dropper tip and spray containers, so the more nimble and flexible the system the better for the end-user.
3. Level of automation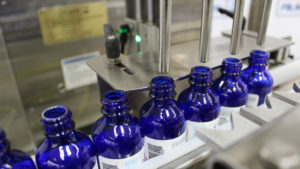 The packaging changeover process should be as accurate, standardized, and straightforward as possible. Make sure your machine contains precise settings to achieve greater accuracy. This accuracy is essential when moving from one SKU to another that may have material or size changes. If your machine can automatically adapt, you save a significant amount of extra time and work.
You may also be within a stringent industry requiring you to remove certain human elements from the production process, as well as possibly needing a higher level of output so a level of automation may help add speed to your production process.
4. Quick changeovers & Ease of cleaning
Given your specific industry, the level of changeover and cleaning efficiency may be a paramount requirement. Naturally, the ability to clean and apply the appropriate maintenance is a primary objective when maintaining any type of machinery. Manufacturers are seeking machines that encompass these types of traits: ease of changeover, cleaning procedures and general best practices to be able to be applied.
5. Data collection & traceability
More and more, you see organizations requiring key data points or specific traceability needs from their equipment suppliers. Modern packaging machines are able to record and collect this type of useful information. Tracking employee performance, system output, quality control, measuring energy and water use, as well as monitoring time, pressure, and other useful data points. Collecting data on machine use is crucial now for making informed decisions for production, but in some industries, it is a requirement to do business..
Liquid Filling Machine Specialists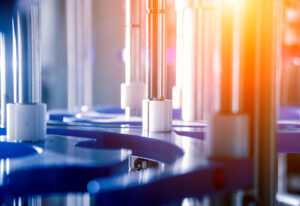 For over 70 years, FILAMATIC has provided a wide range of liquid filling machines to the packaging market. We create flexible, customized solutions for every stage of your business growth. Whether you require a single machine, a complete turnkey solution, or a fully-automated, integrated Monobloc system, we have the liquid filling experience for any solution.
For more information on liquid filling, capping and labeling solutions, please call 866.258.1914 or visit – www.filamatic.com/contact-us.