Training
Current, Personalized and Complete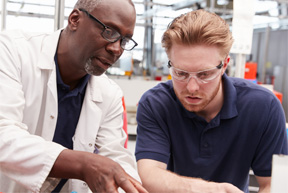 Comprehensive training is vital if manufacturers are to achieve optimum equipment performance. Therefore, it is an integral part of our service and support concept. With the advancement of technology & process requirements, there is an increased demand on operation personnel.
Training, whether performed at your facility or at FILAMATIC, or even virtually now, has become an increasingly important factor in the success of your system. Our custom training programs are designed to provide your engineers, technicians, and machine operators with the knowledge they need to get the best performance out of all of our liquid filling systems.
For more information on our training programs, please email info@filamatic.com or call 866.258.1914.