History
Legacy through Leadership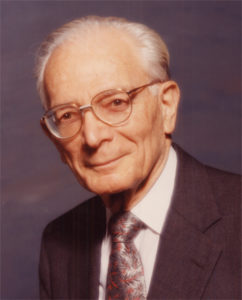 FILAMATIC was founded by Sidney Rosen in the early 1950's. A patriot at heart, Rosen began his career designing guns for ships in World War II. Soon after the war ended, he became a laboratory equipment salesman in Maryland selling machines that dispensed small quantities of liquids into containers. Always listening and learning, he quickly realized that customers wanted customized qualities and user-friendly features within their machines.
When Rosen brought these new ideas to his employer's attention, his requests were mocked and ultimately denied. In that instant, he knew he had a head for business and an eye on the future, so with a leap of faith he decided to go into business for himself.
In the basement of his Baltimore, Maryland home, Rosen would envision what could be. He then started to design and manufacture machine parts at night while still selling and promoting his equipment during the day.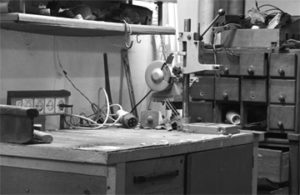 When his ideas took off, he needed more space and expanded his business to increase manufacturing capabilities. FILAMATIC's first liquid filling model was the AB-5 Benchtop filler. Decades later and multiple iterations achieved, the AB-5 model is still an extremely popular filling machine that is widely used across many industries.
The spark behind the Benchtop model then caught fire and and grew into a series of liquid filling solutions that were able to help a wide-range of customers with a variety of filling applications.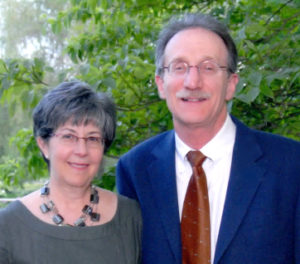 Since then, a new generation of Rosen's have taken hold (pictured left: Robert Rosen and his wife, Ellen Rosen). Robert has led FILAMATIC into new and emerging markets with a bold and innovative vision starting with fully-automated Monobloc systems to meet the growing needs of a diverse customer base. Building a long legacy on a strong foundation, under Robert's leadership, FILAMATIC has become a global brand and thought-leader within the liquid filling industry. Robert champions the customer and is driven to provide customers with solutions that allow them to stay competitive in changing markets.
Robert continues to guide his Senior Executive team in driving FILAMATIC with an overall vision and commitment to provide the marketplace with extraordinary engineering, visionary design and the latest in liquid filling equipment. Unique performance. Undeniable quality. Unrivaled support. For Robert, it's not just a slogan, it's a way of life and moving forward vision.
For more information on FILAMATIC's history and overall approach, please email info@filamatic.com or call 866.258.1914.