University Labs and Research Centers
Affordable, Reliable and Easy-to-Use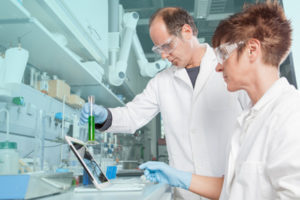 FILAMATIC is a trusted partner in University Labs and Research Centers across the globe. No matter your institutions' filling needs, our liquid filling machines will deliver an unparalleled performance that is affordable, reliable and easy-to-use – fill after fill.
FILAMATIC takes pride that we can provide specific requirements for your application:
Preserving sample quality
No or limited contact
No/low forces, which won't degrade liquid samples
Precision filling
Accuracy and repeatedly of fill volumes
At FILAMATIC, we simply do not design and build liquid filling machines, we create professional and academic relationships that last for years. No matter your level of equipment, we will be a true and trusted partner for years to come. We understand the challenges of results-oriented programs with the higher education sector, so we are invigorated at the thought of helping you and your team propel research forward for a new generation.
Flexible and Functional Research Use
An overlapping focus on functionality, flexibility, and superior features within a compact footprint allows FILAMATIC to help you fill a wider range of containers and commodities. Our liquid filling machines deliver accuracy and reliability that is unmatched and required in most University filling environments.
FILAMATIC filling machines are;
Easy to use for the operator and technician
Easy to take apart and clean for operators and technicians
Low lifetime ownership cost (compared to the competition)
Simple maintenance procedures
Spare parts and accessories readily available when needed. Just call FILAMATIC customer service
USA Made and FDA Approved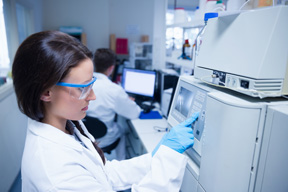 Our machines are 100% USA made at our facility in Baltimore, Maryland. We use only FDA approved product contact parts, components, and our accessories are certified. We can also provide explosion resistant (XP) filling machines upon special request.
With over 70 years of experience in the liquid packaging industry, FILAMATIC has you covered. For more information on our University and Research Center filling capabilities, please call 866.258.1914 or email info@filamatic.com.
Examples of University & Research Center Containers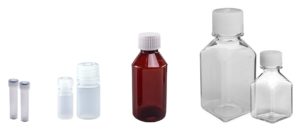 A few of our University & Research Center Partners
Stay tuned – this is a new section that will highlight past, present and new partners.
For more information on liquid filling, capping and labeling solutions, please email info@filamatic.com or call 866.258.1914.