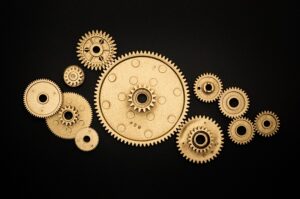 A lot of time, care, and thought goes into purchasing packaging machines, including liquid filling machines. To maximize the investment on the packaging machines you have, you must do regular maintenance. Proper maintenance prevents machine downtime, lengthens service lifetime of packaging equipment, and saves you money in the long run.
To guarantee that your machines work well for years to come, follow the 5 tips below for ultimate packaging machine maintenance.
1. Regularly Inspect the Packaging Machine
The key to packaging machine maintenance is taking preventative action. Create a visual maintenance checklist to be reviewed by technicians periodically. If you need help doing this, we recommend talking with the technical service department from the packaging machine company you purchased from.
When you inspect your packaging machine, check for high-wear components. You should make sure the machine is well-lubricated and that you have high-wear parts in stock at your facility.
This helps you catch any potential problems before they grow and avoid unexpected breakdowns and downtime. If you already have parts, you don't have to worry about getting them shipped at the last minute. Often when you need a high-wear part the most, it may be have limited or low stock. That is why we always recommend stocking spare parts.
Also keep in mind, when your machines are in good condition is when you want to be doing maintenance, not when they are down.
2. Create Maintenance Schedule & Tasks
You can also establish task-based maintenance activities for your packaging machine technicians. The best way to do this by creating a maintenance schedule. This may be daily, weekly, or monthly.
Smaller packaging machine maintenance tasks would include basic cleaning and inspection. Larger tasks might be replacing high-wear parts. Through regular maintenance, technicians also get to become more familiar with the packing equipment they operate. Through basic scheduled maintenance experience, they can detect issues before they happen.
3. Work with a Reliable Packaging Machine Company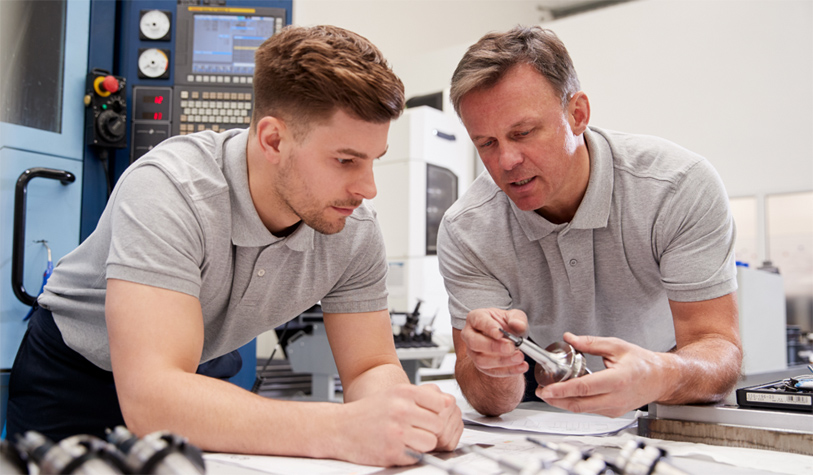 When purchasing any packaging machine, you should select machines from a reliable manufacturer that offers technical support and spare parts when needed.
At FILAMATIC we pride ourselves on offering superior technical support and the availability of spare parts. Something that many overseas packaging machine companies do not offer or do so poorly.
Often with these companies when you need them the most, you can't get technical support or parts. This can be disastrous as downtime equals lost revenue for your company's bottom-line.
Remember, a manufacturer that provides phone and remote support is beneficial. It helps you avoid expensive and unnecessary on-site visits.
4. Stay Up-to-Date with Upgrades & Retrofits
As technology develops, you will want to consider upgrading and retrofitting the packaging machines you have. Upgrading a packaging machine is crucial for keeping relevant and efficient in today's fast-changing technology environment.
Or perhaps you have a new product line with fancy new bottles you want to run. In this case you want to talk with the packaging manufacturer directly about switching out the tooling so it can efficiently run your new bottles and packaging. All it takes is a retrofit, which is less expensive compared to purchasing entirely new machines.
You can stay up-to-date on upgrades by communicating with your packaging machine manufacturer. They can provide updates on whether certain parts are being phased out or when new parts are available.
5. Have Spare Parts on Hand
If your packaging machine goes down, you don't want to have to wait for spare parts to be made or delivered. To limit the loss of money and productivity, you should keep spare parts on hand so you can replace them immediately. As we already discussed in our #1 tip.
Packaging machine parts are divided into high-wear, medium-wear, and low-wear parts. You should always have a stock of high-wear parts on hand.
Your packaging manufacturer can advise you on the components and parts ideal to have in stock. We recommend speaking with the customer service department that built your packaging machine to order high-wear parts. These get used up the fasted and sometimes can be hard to get, depending on the time of year.
By following these packaging machine maintenance tips and guidelines, you can enjoy the benefits of efficient machines, longer life, and less downtime with your entire packaging line.
Liquid Filling Machine Specialists
For over 70 years, FILAMATIC has provided a wide range of liquid filling machines to the packaging market. We create flexible, customized solutions for every stage of your business growth. Whether you require a single machine, a complete turnkey solution, or a fully-automated, integrated Monobloc system, we have the liquid filling experience for any solution.
For more information on liquid filling, capping and labeling solutions, please call 866.258.1914 or visit – www.filamatic.com/contact-us.