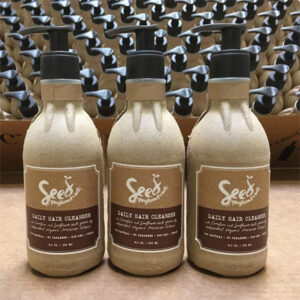 As a longstanding member of the packaging community, we are continually thinking about how we can better serve our customers through quality, flexible, and affordable solutions. We look to not only understand our partners' business goals, but also the wants and needs of their end-users – ultimately allowing us to best serve our industry partners.
The basis for sustainable packaging started during the environmental movement in the 1970s. We celebrated our first Earth Day in 1970 and became aware of some of our own ecological problems such as pollution and littering before helping to initiate a more global understanding and movement.
Nowadays, brands are under a great deal of pressure to implement a more sustainable packaging strategy. Per PMMI news, 68% of brands have publicly announced their intent to maintain sustainability efforts, while 36% have committed to using sustainable packaging. Consumers are continually making it clear they support packaging sustainability. Here are some 2023 trends that could help grow your audience through a commitment to increasing your sustainable practices.
Why Does Sustainable Packaging Matter?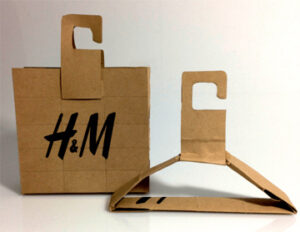 Consumers base purchases on their values. Eco-friendly brands are among the ideals they talk about and share on social media. Packaging sustainability appeals to the lifestyles of consumers. As PMMI reports, a global survey of consumers revealed 50% prefer 100% recycled packaging, while 40% want an alternative that's biodegradable.
These results demonstrate why brands should factor in sustainable CPG packaging strategy when planning their sustainability efforts. Keeping up with key trends will help guide you through this process.
Compostable or Biodegradable Containers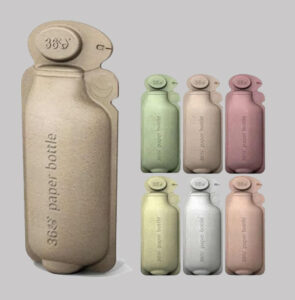 Compostable or biodegradable containers are often used in the food and beverage industry. They offer several benefits including reusability and reduced carbon footprint. These containers are safe and can be used as natural fertilizer for gardening. Available compostable or biodegradable materials include paper, cardboard, glass, and plant-based packaging.
Edible Packaging
Edible packaging is a major breakthrough in the food and beverage industry. This type of natural packaging is biodegradable and made from plant-based materials. Edible packaging is often preferred because, when compared to other materials, it lessens the use of plastic. This increases packaging sustainability because it decreases waste and is better for the environment.
Edible packaging alternatives include:
Water balls (also called Oohoo): They're made of plant-based membranes and used to hold drinking water. They replace conventional plastic bottles, thus reducing container contamination.
Edible Beer Cups: These are potato-based packaging alternatives baked under pressure and in high heat to increase water resistance and make them more durable. They're a great choice for consuming iced coffee and beer.
Potato-based Wrappers: They're made of potato starch and can be used as napkins or wrappers. They're compostable and biodegradable.
Minimalist Packaging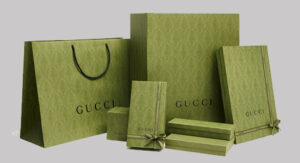 Minimalist packaging is exactly how it sounds. It uses the least amount of material necessary to let the product speak for itself. Elements of minimalist packaging include:
Sustainable packing materials that protect products without taking up too much space.

Minimalist logos and printing that say only what they need to (i.e., ingredients, allergens, etc.)

Plenty of white space that declutters the outsides of packaging and allows products to shine.
Textured Packaging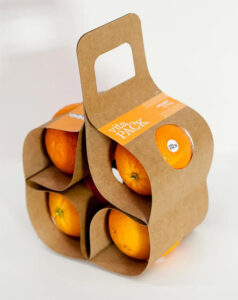 Consumers like to touch packaging that's well-made and feels good in their hands. For instance, the smoothness of a box that houses a luxury product speaks to its quality. This helps make the product and brand more relatable, thus evoking positive emotions.
This upward trend is forecasted by manufacturers to exponentially grow over the next 3-4 years – with some models showing an even higher, deeper demand for sustainable goods across industries and overall use.
Conclusion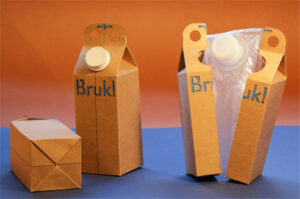 Packaging sustainability is a crucial part of product development. Reducing the use of materials like plastics can make a huge difference toward reducing the carbon footprint. The market for sustainable CPG packaging is growing exponentially. PMMI reports show that in late 2017, its market was valued at $233.82 billion. It's expected to reach $341.72 billion by 2023. Building an initiative to create packaging sustainability in your brand can result in consumer loyalty and preference. It can also set the stage for other brands to learn from the great work your company is doing.
Specialists in Liquid Filling Systems
For over 70 years, FILAMATIC has provided a wide range of liquid filling solutions for our partners across industries. We are proud to create flexible, customized solutions for every stage of your business growth. Whether you require a single machine, a complete fill-cap-label system, or a fully automated, integrated Monobloc solution, we have your industry experience to exceed expectations.
Go further and do more with FILAMATIC. For more information on our liquid filling systems, please call 866.258.1914 or email info@filamatic.com >> REQUEST A FREE QUOTE.