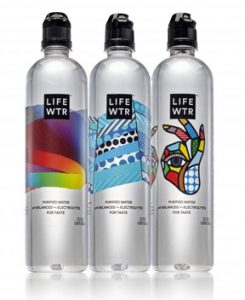 Having the right product solution at the right time for the right consumer is critical when it comes to successfully selling your goods. However, there are other key elements that are sometimes overlooked when it comes to the success of any one product.
You guessed it—product packaging can play an integral part in the success a product has in the marketplace. It's no surprise that a product with the most attractive, eye-catching packaging will likely end up in your cart. Of course, it's good to know that a product's validity and quality still carry some logical weight. However, we know more and more manufacturers and marketers are finding real value in alluring and innovative packaging. Nevertheless, consumers can be overwhelmed by simply walking down an aisle and baring witness to so many options – have you walked down the cereal aisle lately in a grocery store?
PepsiCo is just one example of a company differentiating themselves by focusing on their packaging. PepsiCo recently debuted, LIFEWTR, a premium water bottle displaying a new direction in their brand packaging. LIFEWTR is packaged in unique containers, PET bottles with labels that feature new graphic designs with a hint of street art and photography themes. The new water bottle puts the brand at the forefront, rather than the product itself. As a matter of fact, you would be hard-pressed to find any type of PepsiCo logo on their new container.
"We believe the biggest equity of this brand is the label," says Seth Kaufman, Chief Marketing Officer of PepsiCo North America Beverages. "LIFEWTR has a beautiful piece of art on it. We think it will connect with consumers in a more inspirational way."
At Filamatic we understand that developing a high quality product that meets the needs of consumers is only one key piece of the overall product puzzle. Filamatic has many cutting-edge customers that continually develop new liquid products that are delivered in new and unique containers: plastic or glass bottles, and big, small, or oddly shaped containers. Filamatic provides liquid filling solutions that address your range of liquid filling needs.
For more information on Filamatic's liquid filling, capping and labeling solutions, please email info@filamatic.com or call 866.258.1914.
For more information on PepsiCo's LIFEWTR, please visit http://bit.ly/2oUVRS2.