Over the past few decades, automation in manufacturing has transformed the way companies think. Companies have been taking key Industry 4.0 concepts like interconnectivity, real-time data, and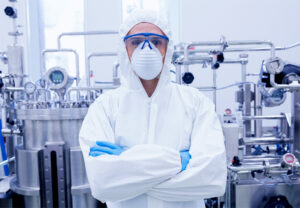 different levels of automation and running with them. These types of business practices match physical production and operations with digital technology in trying to create a more connected manufacturing environment. But due to recent global health and economic challenges, industrial innovation across industries have been forced to accelerate even faster – forcing some manufacturers to quickly adapt and change to the new business reality.
So, whether your business is facing a traditional or more contemporary manufacturing challenge, there are real reasons why you may need to consider a more automated, integrated approach to your packaging strategy. See three areas that could start this conversation sooner than later in your organization. 
Managing Your Throughput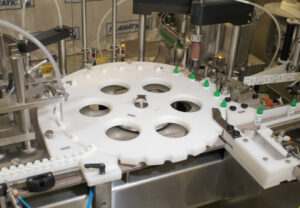 In the liquid packaging industry, companies are reaching new levels of productivity and efficiency when incorporating different levels of automation into their manufacturing. But whether addressing your manufacturing with automated equipment solutions, or establishing new processes and sharing data across the organization, the increased use of digital technology marked a significant shift for some manufacturers. If considering adding equipment automation to your packaging processes, you may want to review a few of the following areas:
How are you currently performing your manufacturing/packaging?
Is new product development forcing you to develop new manufacturing strategies?
Do you need to increase throughput to satisfy demanding customers and distributors?
Where are the bottlenecks throughout your manufacturing processes?
Does your industry or manufacturing needs require stringent regulatory and GMP guidelines?
How effective does your purchasing, inventory & manufacturing departments communicate?
Do you want to become a more data-driven organization using qualitative/quantitative data?
Ultimately, you will need to identify your short and long-term production goals before adding any degree of automation. Keep in mind, your solutions must be flexible and customizable to meet your production and overall business goals, or it will not deliver the best value for your investment.
The two main reasons why adding new levels of automation fails to add value or the desired ROIs is (a) incorporating the wrong level of automation, and (b) misdiagnosing an appropriate time for successful integration of that automation. So, it is incredibly important to start out on the right foot in identifying true needs and then matching that with the right level of automation – this will be key in delivering both a sustainable solution as well as the best value on your investment.
Supporting Labor with New Strategies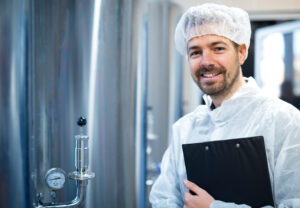 Ever since the broader term automation hit the ground running, there has been a fear that these technological advancements would eventually put manufacturing employees out of work. In reality, long-standing research and the actual marketplace has shown that's simply not the case. It isn't destroying jobs; it's enhancing them – increasing the reach of human labor as well as creating new roles, efficiencies, and opportunities for additional training.
Again, the underlining theme should be striking the right balance and matching solutions with needs in your organization. Here, the right balance between automation and labor processes can help increase operational efficiency in a number of ways.
Improve

quality, productivity, and cross organizational data-sharing while still reducing costs

Address manual errors, rejects and other quality and inspection issues
Mitigate the effects of labor shortages while balancing a temporary deficit of skilled workers
Eliminate certain mindless, manual tasks and create new opportunities for meaningful, challenging work that requires critical thinking
Availability of new roles and supervisory positions increasing overall safety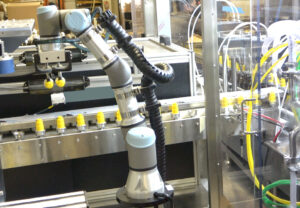 So, whether incorporating robotic arms, endless conveyor belts, or advancements in system software components into your packaging processes, these types of tools have become the "right hand" to employees in helping improve overall operations. When appropriately integrated, these can be game-changing shifts in both your manufacturing practices as well as employee moral and training/transition programs.
Quality and Controlled Production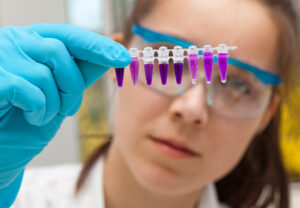 As technology advances, manual errors in manufacturing becomes more and more visible every day – 80 percent of process deviations in the pharmaceutical, diagnostic and medical manufacturing environments are due to human error. So, with the push towards a more quality and streamlined GMP manufacturing environment, some of these same industries are leading the way in merging automated solutions with quality practices and realizing these benefits.
Precision fill accuracy with reproducible events across different sized production runs
Complete documentation of batch records (Identifiable production data)
Equipment calibration (ID mechanical components, ID electrical components, etc.)
Formal recipe management processes & documentation
Variant management processes & full change control documentation
Complete workflow inspections with improved, comprehensive training programs
Using automation to improve quality in manufacturing is rarely a one-size-fits-all solution. Depending on the size, mix and volume of your production, you will need specific tools that fit your specific requirements. So, while integrating different levels of automation has opened up a world of opportunities for manufacturers, again, striking the right balance will be the key to quality and controlled production.
Specialists in Liquid Filling Systems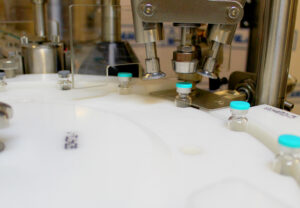 We hope our most recent post highlighted some benefits to incorporating new and different levels of automation within your manufacturing model. We also hope identifying what works best for your needs as well as striking the right balance was a clear theme of "Is Automation Becoming Business Imperative?"
For over 70 years, FILAMATIC has been providing a wide range of liquid filling systems to the packaging industry. We create flexible, customized solutions for every stage of your business growth. Whether you require a single handheld filling machine, a complete turnkey fill-cap-label solution, or a fully automated, integrated filling system, we have the liquid filling experience to ensure your satisfaction is exceeded. For more information on how you can enhance your liquid packaging with automation, please call 866.258.1914 or email us directly at info@filamatic.com.