Did you know that this week, February 20 – 26, 2022 is National Engineers Week?!?! Well, even some of our own engineers weren't completely tuned-in, too busy with tasks at hand, so don't feel bad. FILAMATIC is proud to promote National Engineers Week. Founded by NSPE in 1951, Engineers Week is dedicated to ensuring a diverse and well-educated future engineering workforce by increasing understanding and interest in the many different fields of engineering and tech careers.
See below posts showcasing a few of our awesome Engineers:
Like and follow FILAMATIC on Facebook and LinkedIn!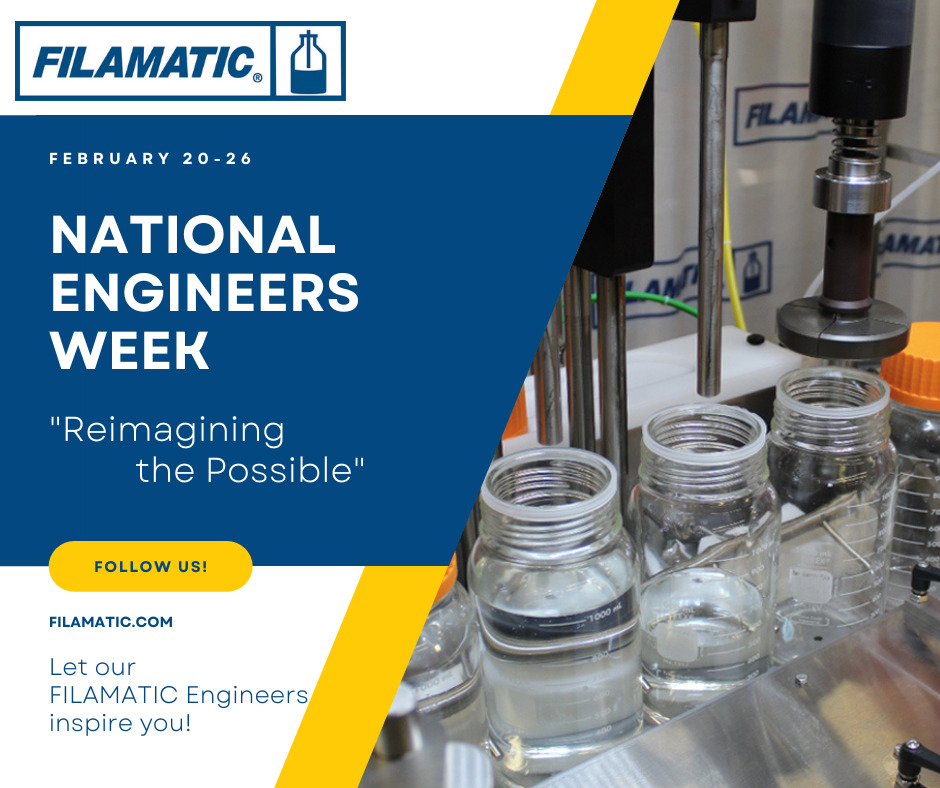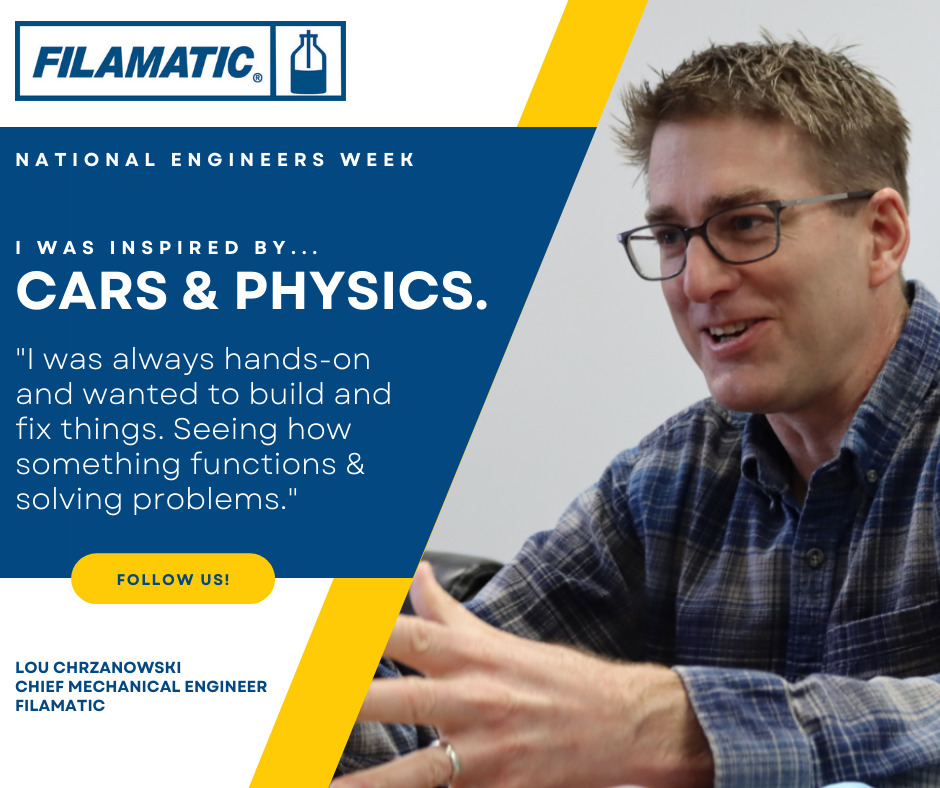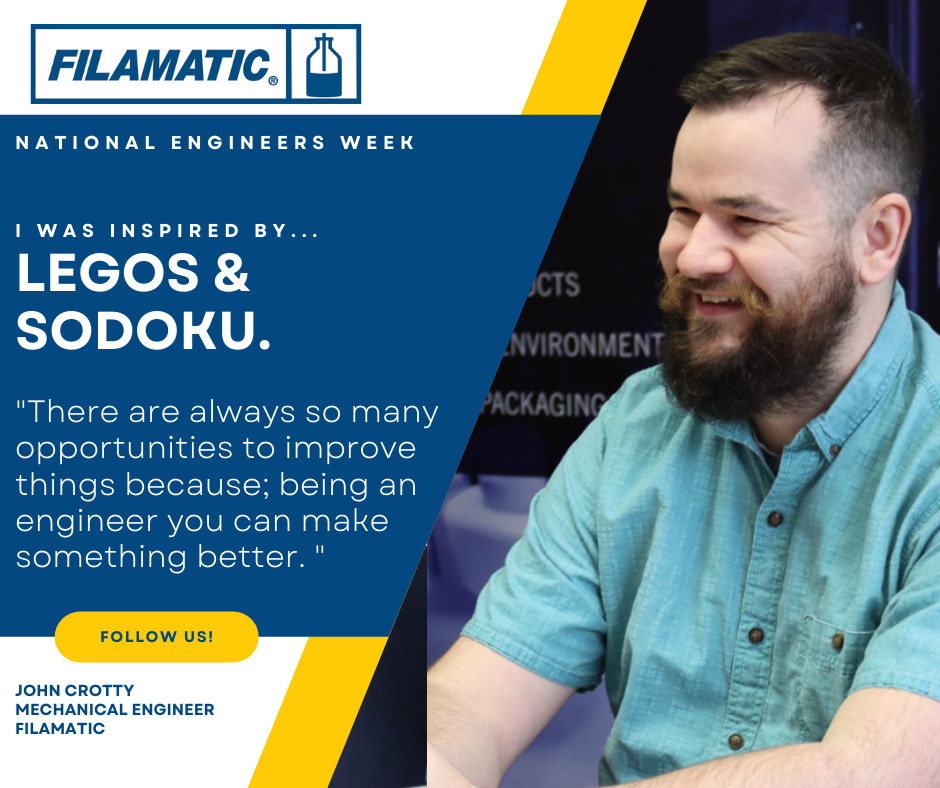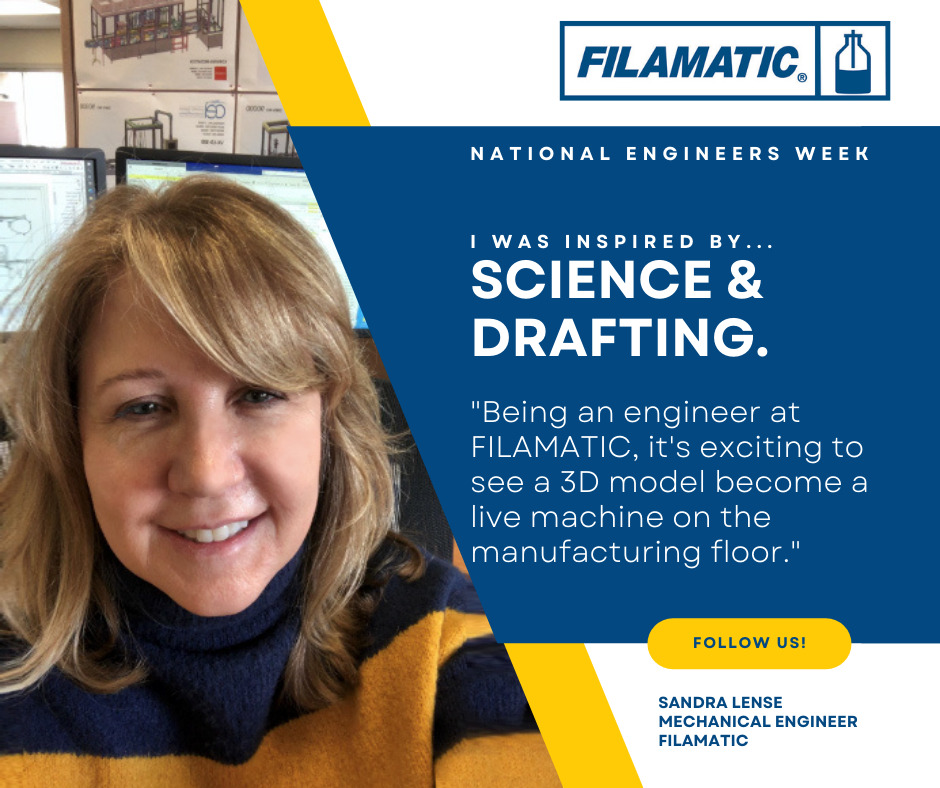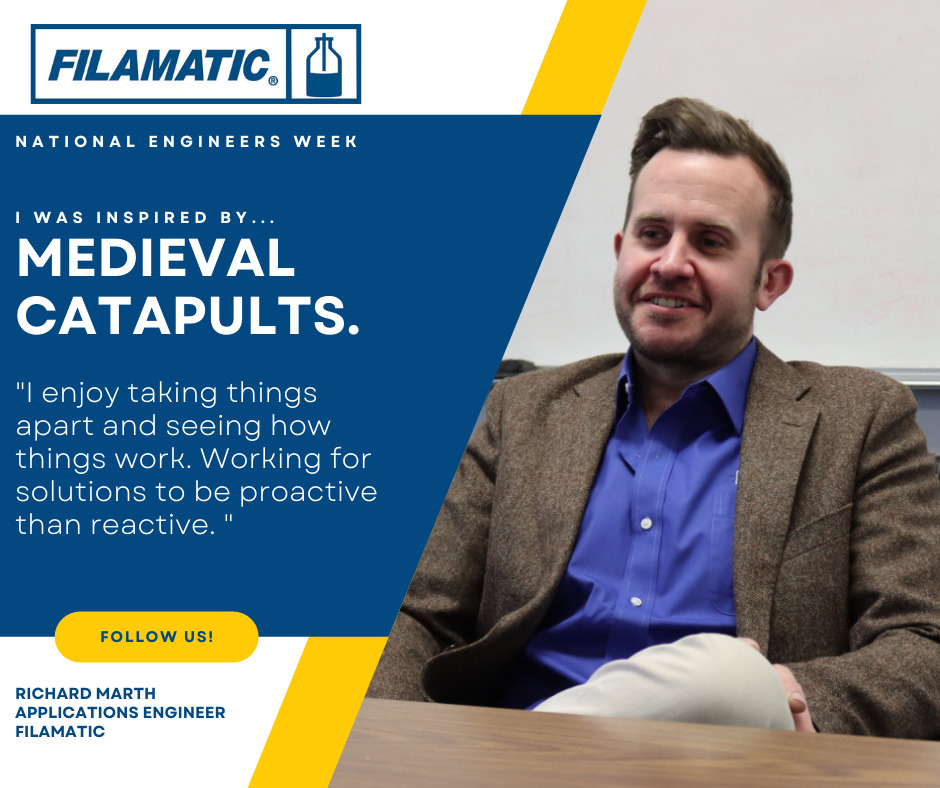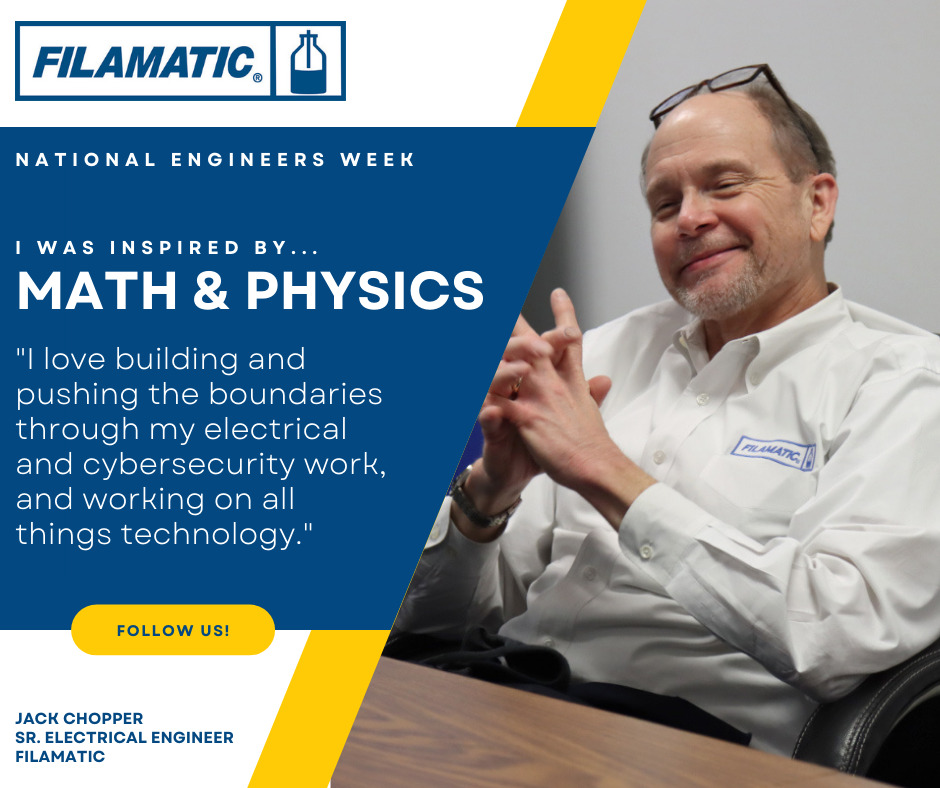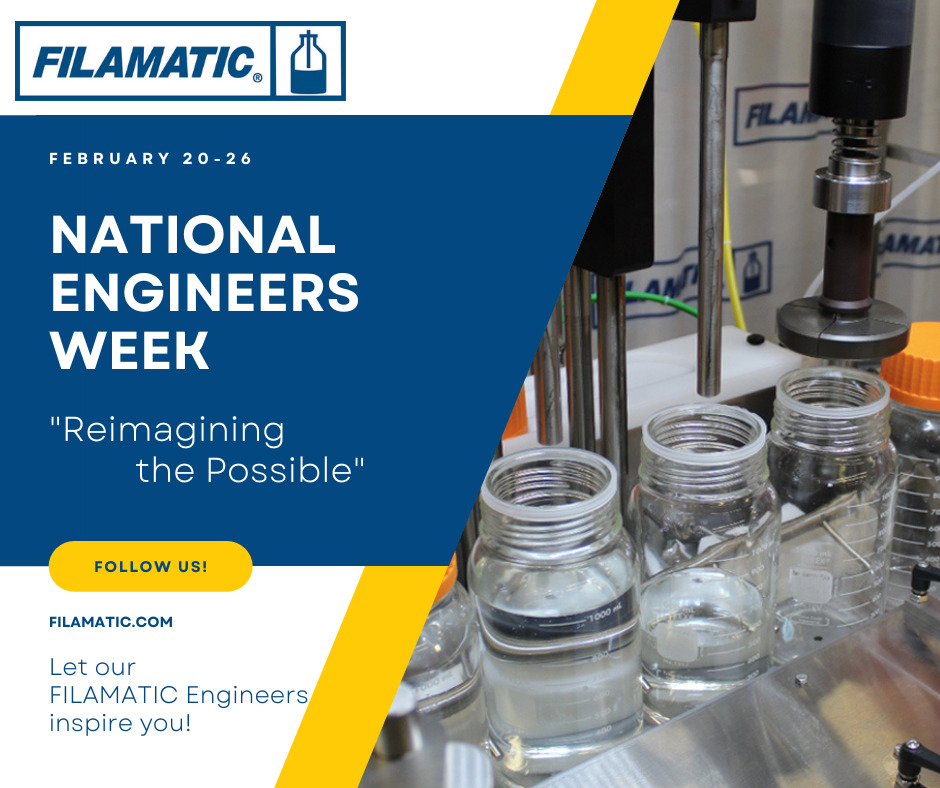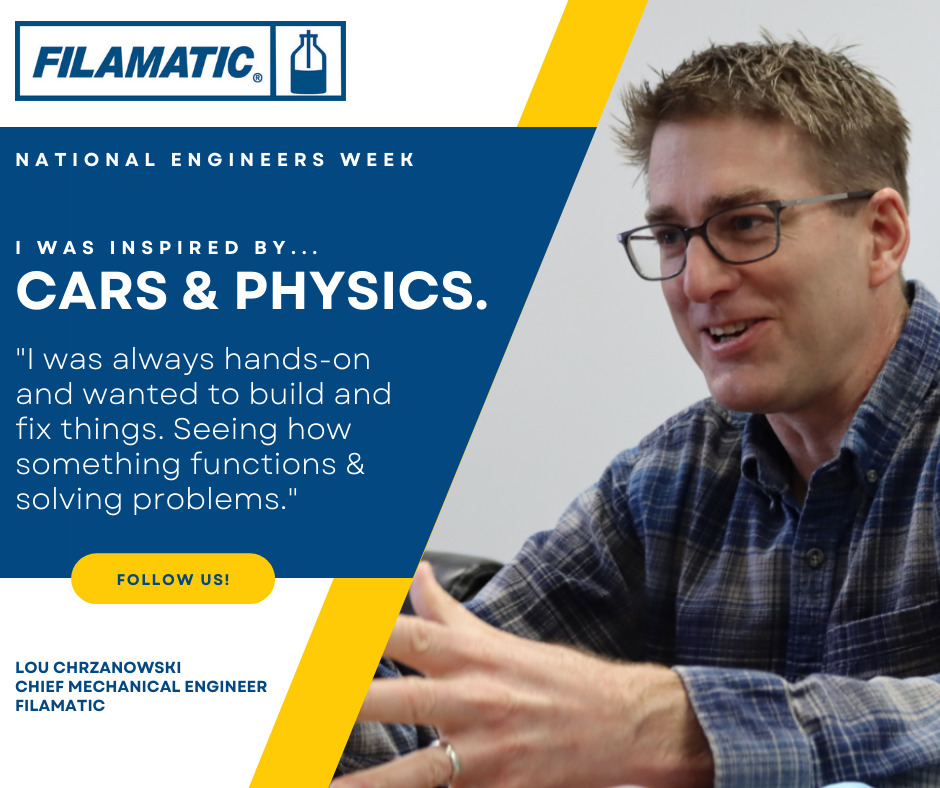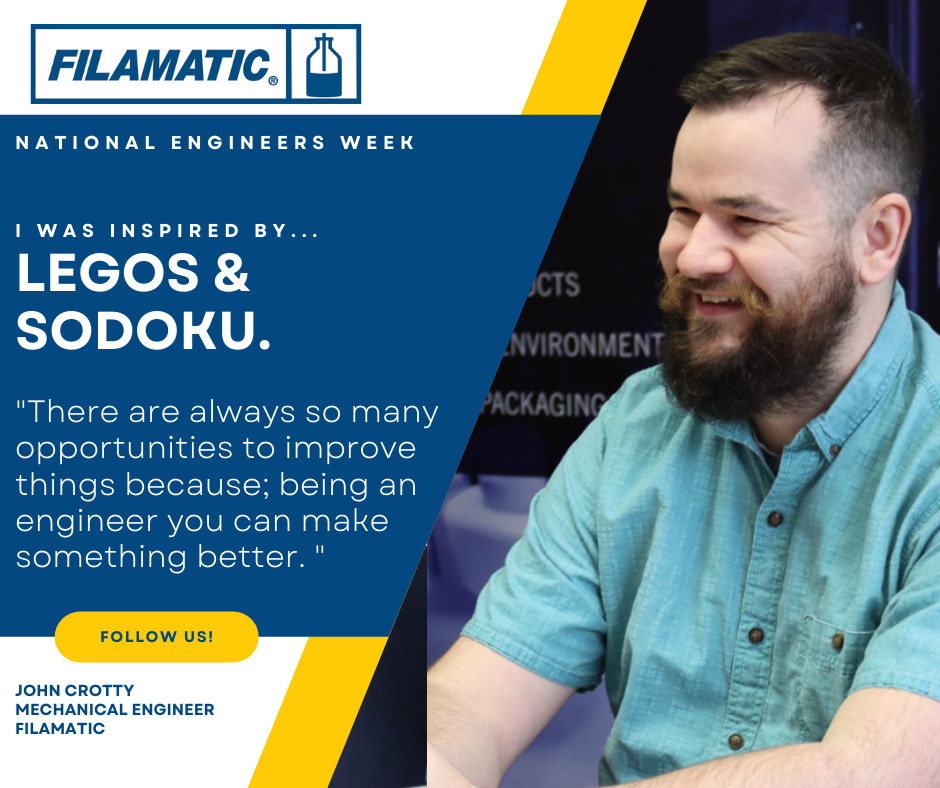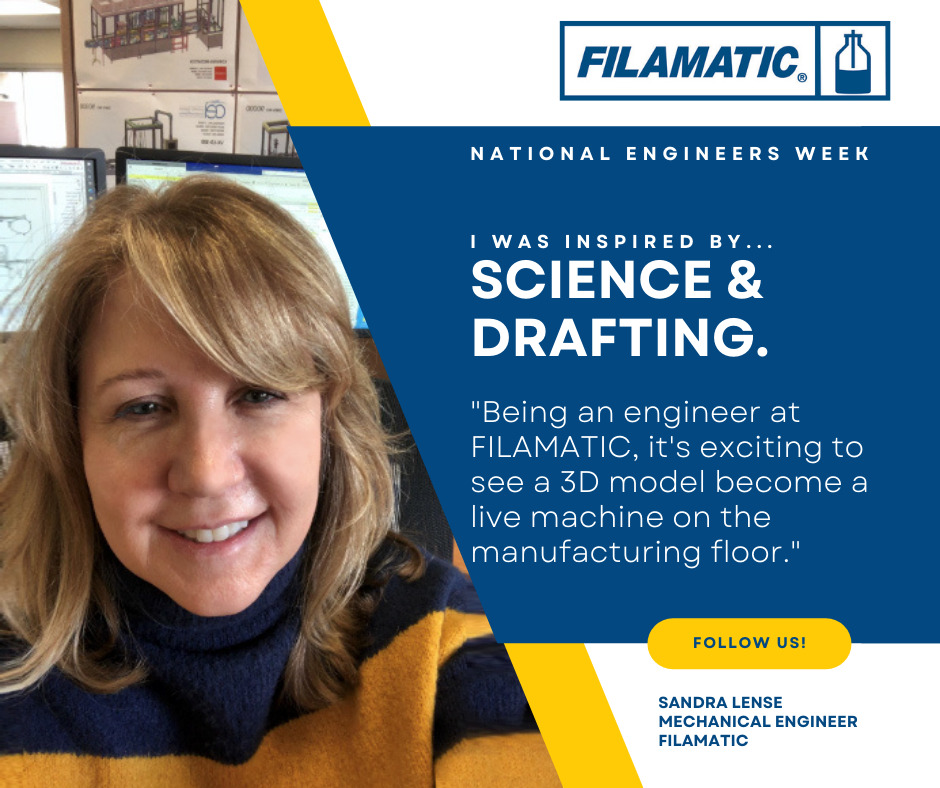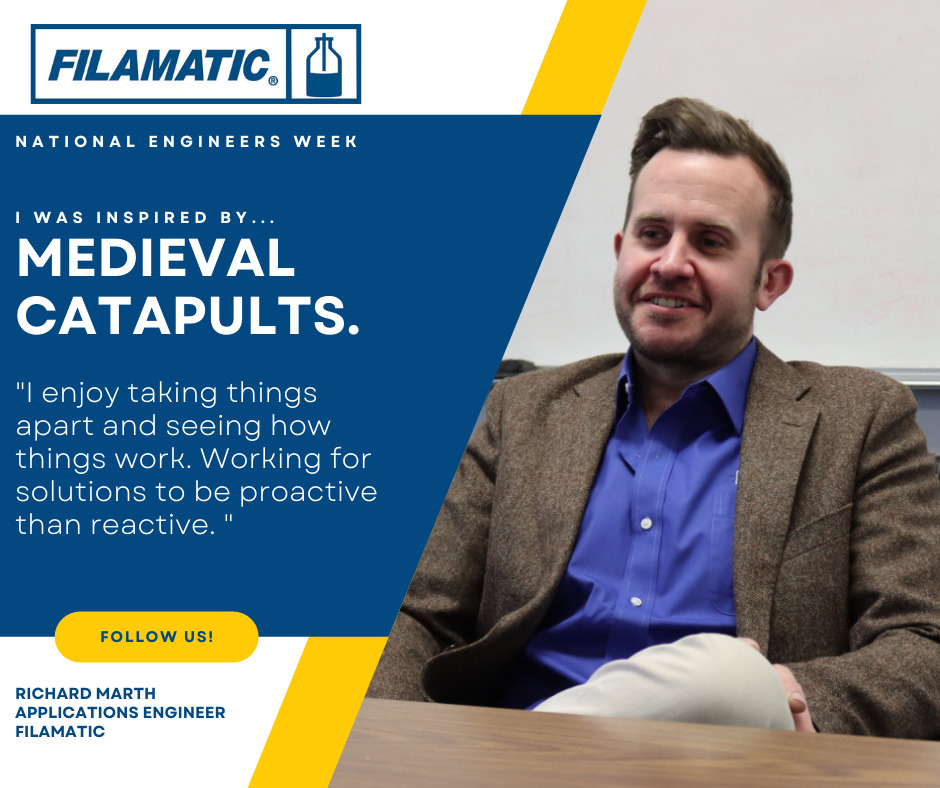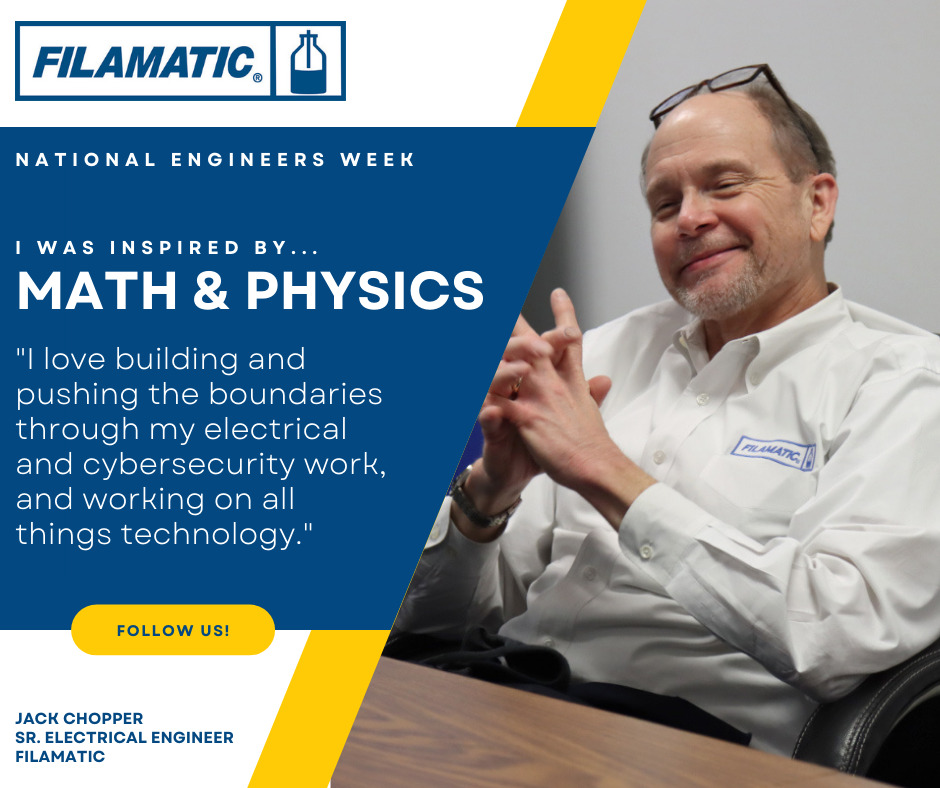 This year the theme is
"Reimagining the Possible!"
Engineers create new possibilities all the time! FILAMATIC is excited to showcase members of our awesome, high-energy Engineering team with some things that have inspired them along their journey. Our hope is that we inspire the next generation by celebrating all the ways engineers turn dreams into reality by imagining what seems impossible to become possible.

What Inspires FILAMATIC's Engineers?
Building and fixing things.
Math, Physics and Science
Mind-numbing puzzles
Strategy games
Medieval catapults
Construction equipment
LEGOs

Celebrate Together!
Parents – Print out the following PDF and help your child/children write what they are inspired by in terms of STEM (Science, Technology, Engineering, and Math). Then share it by commenting on our initial National Engineers Week post on Facebook or LinkedIn. Our engineers are so excited to see what everyone is interested in. #FILAMATIC #eweek2022 #Engineer4Tomorrow
According to the American Society of Mechanical Engineers (ASME), "Mechanical engineers create and develop mechanical systems for all of humankind. Concerned with the principles of force, energy, and motion, mechanical engineers use their knowledge of design, manufacturing, and operational processes to advance the world around us – enhancing safety, economic vitality, and enjoyment throughout the world."
Society depends on mechanical engineering. The need for this expertise is great in so many fields, and as such, there is no real limit for the freshly minted mechanical engineer. Jobs are always in demand, particularly in the automotive, aerospace, electronics, biotechnology, and energy industries.
LIVE Engineering — Mechanical engineers are those who build machines and improve life's challenges. FILAMATIC, a builder of liquid filling machines is excited and proud of all engineers. Happy National Engineer's Week!
Sources/Other Resources:
https://www.mtu.edu/mechanical/engineering/
https://www.nspe.org/resources/partners-and-state-societies/engineers-week
https://www.asme.org/about-asme