Whenever you have a bottle, you need a cap… unless you like spilling liquid everywhere! Whether a screw-on, snap-on, flip-top, or spray type cap, the combinations of containers and their caps are endless.
Today, we will share a few moments with Rick Jensen, a Project Engineer with FILAMATIC. A very informative interview, he quickly gets into the nitty-gritty of what you need to know when choosing a capping solution that works best for your application. Throughout the discussion, Rick covers a few important areas – different container shapes and sizes, torquing and speed, how to validate torque cap, how to reject bad caps, and even helpful questions that you should consider when reviewing capping and closing options.
Things to consider…
When designing capping and closing solutions, there are a couple different things you need to consider. Rick highlights the following areas: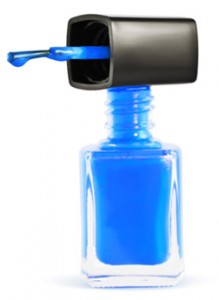 How to handle the container – Basically, your bottle or container moving through the machine. "If you're talking more about the automated, integrated systems that I typically work on, you can have intermittent indexing or continuous motion. These can either be inline or rotary motion – the need for continuous motion is typically driven by rate."
How the chuck is driven – "There are choices regarding the type of chuck motor employed, and if the torque is controlled directly by the motor, or with a clutch. You can run with an air motor, AC/DC motor (electric), or even servo motor. You have options."
 Type of chuck, and how the chuck itself holds the cap – "Sometimes, we use air chucks that have donuts that do not affect or mark-up the cap. This is an ideal choice for delicate caps. Some chucks execute capping/closing with some level of friction. There are also EDM (electric discharge machine) chucks that have serrations that match the cap. How you close the chuck can be done by air or driven mechanically. There are also "collet chucks" that are a combination of the two."
Environmental issues – "Caustic products require machinery to be made from stainless steel or other special materials. Pharmaceuticals require a high level of cleanability and/or sterility. Flammable products require components that are explosion resistant. As you can easily see many factors can come into play when discussing any one specific application."
Different Bottles and Containers = Different Machines?
Rick comments, "In my experience, it's much easier to run a reasonable number of bottles and closures on a single machine. Of course, we can accommodate a wide variety of bottles and closures on any single machine, but it's more easily done when they are from the same family of bottles, if that makes sense. You just change the tooling, turrets, and feed screws to deal with the various bottle and closure geometry."
While not always the norm, FILAMATIC has designed and manufactured systems that can run 20 -30 different bottles and containers on the same machine. Rick alludes to the fact that it can most certainly complicate the machine as it relates to tooling. "Typically, we only do this when a customer requires a single machine that has to be extremely flexible – even then it's not always possible. With the innovation, design and levels of automation, some of these machines can cost a small fortune, and still may or may not always perform as well as a single, dedicated machine for that same family of containers", says Rick.
Capping, Torquing and the need for Speed! 
When looking at different ways to approach capping, closures and torquing, Rick notes, "machine output rate is usually the deciding factor." Typically, you look at three choices (with variations) — rate increases with 1 being slowest, and 3 being fastest.
1. Intermittent Motion-Single Head
For a simple application rates max out at about 60bpm)
a. Prestart & Tighten in one step
b. Prestart and Tighten in two steps
2. Intermittent Motion-Double Head
For a simple application rates max out at about 100bpm)
a. Prestart & Tighten in one step
b. Prestart and tighten in two steps
3. Continuous Motion-Multiple Heads
Typically for rates over 100bpm
a. Number of heads is driven by desired rate
Changeover time and the expense of different change parts will increase as rates get faster.
Validating Cap Torque…
Rick quickly says, "on most of our screw capping machines and Monoblocs, we use servo motors to drive the capping chuck. Application torque is related to motor current that is continuously monitored. A torque transducer is utilized to validate the relationship between current feedback from the servo motor and actual torque applied to the cap. This allows our customers to validate the system."
Rejected!
There are a couple of different ways to check for proper capping. "Feedback from the servo motor can be used to ensure torque parameters have been met. We also use a variety of sensors to check for high, or cocked caps. Vision systems can also be used to check that the relationship between the closure and the bottle being within acceptable limits.
If the cap is out of place and higher than it is supposed to be (i.e. not properly on the container), the sensor will reject that bottle. This is an easy way to tell if the cap is not on the container properly."
Closures and Caps
There are lots of different kinds of closures and caps and each is different in their own way. "There are nasal spray pumps, shampoo flip top caps, regular screw caps, child-resistant and tamper-evident caps, dropper tips and rubber stoppers/over-caps typically for pharmaceutical applications.
We get a ton of custom closures for diagnostics and usually they are inventing new closures all the time. It is interesting to see what diagnostics and other industries are doing in the packaging industry with caps and closures. You never know what you will see next!", says Rick.
As a Customer… What should You ask?
Often customers that are new to the process of buying manufacturing equipment, need to understand the right questions to ask. The top 3 questions that come to mind are:
What is the speed you want to run?
What are the variety of bottles and closures?
What level of accuracy do you need?
All of these play a big part in how FILAMATIC designs a system.
The range of bottle shapes and sizes will also tell you how to move the bottle and how fast you need to move them. How your application requires you to fill your containers or bottles plays into it as well. Is this is a unique solution that cannot be done in the typical way? Or, is it a common application that FILAMATIC sees all the time? All of these are important considerations.
Challenges and Communication
Rick states, "In my experience, having as much information from the customer is very important to developing the initial concept and design of the machine. Often customers will have clear expectations right out of the gate. Therefore, having all the bottles and caps upfront, as well as the rate it needs to achieve, the levels of accuracy needed, these types of things will help the project start out on the right foot."
As we know, sometimes customers will want to do a wide variety of bottles/closures on a single machine, which creates a lot of challenges. Like Rick previously mentioned, they can certainly do that, if needed, but the price and delivery of the machine may be impractically high.
Lead time is important to know up front as well. How quick does a customer want the machine? Any responsible manufacturer wants to quote a realistic lead time so the customer gets the machine when they are supposed to.
Rate, delivery, speed, price, and variety – you can pick two or three, but having all five is not always possible, or at least very difficult. "Every project is a new challenge and you learn new things all the time… making the impossible very achievable is a challenge that we accept daily", comments Rick.
The Cap that was Mission Impossible…
Rick fondly recalls, "About 20 years ago, we had a project internally referred to as "Mission Impossible" or the cap from hell for a diagnostics application."
He says, "it was a snap-on top, but also had a radial key that needed to be in the exact right position for the cap to go on. To boot, the containers were oddly shaped, and we had to also accommodate different caps and bottle sizes as well… Ultimately, all sides agreed that the gap between the different containers/caps was too great and two different systems were designed to successfully handle the range in commodities."
The diagnostics industry is constantly reinventing and innovating. The bottles and containers they come up with are very specialized and the filling and capping have to be clean, precise and done in a very specific way.
Rick proudly states, "Every industry has its own unique set of challenges related to products and product packaging. It can be incredibly challenging when trying to address all the various needs, but we have decades of experience providing affordable, quality and reliable packaging solutions."
We hope our time learning more about "Capping and Closures: What You Need to Know", with Rick Jensen, Project Engineer, was insightful and helpful as you move forward with your different liquid filling projects. For more information on FILAMATIC's liquid filling, capping and labeling solutions, please call 866.258.1914 or email info@filamatic.com.