The COVID-19 pandemic has influenced nearly every industry and how each industry operates. Naturally, due to the many essential home goods, food, and pharmaceutical products that have been in high demand this year, the packaging industry has had to adapt to new customer behaviors. This shift in consumer behavior and overall market demands, and how manufacturers are addressing these needs, have dramatically changed packaging. Even once the pandemic subsides, the changes implemented to packaging practices now will be hard to shake. The following five factors are expected to influence packaging designs and the packaging industry for quite some time. 
A Demand for Hygienic Packaging Designs
Consumers and retailers are concerned about hygienic packaging more than ever before. Because the COVID-19 virus can sometimes linger on certain surfaces, many people have taken to sanitizing their product after purchase, while retailers are sanitizing their warehouses.
By increasing barrier protection in packaging, companies can protect the products inside from the sanitizing processes. For instance, Unilever and P&G are using coatings to protect perishable products inside packages. In the future, brands may consider a permanent antimicrobial coating for their package surfaces. Food delivery packaging may also likely start incorporating Food Grade barrier coatings.
Shifts to E-Commerce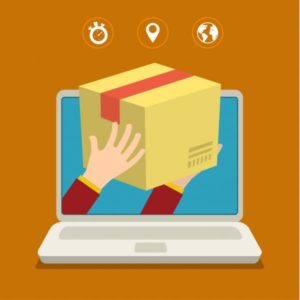 As shopping in-person has become more fraught, many customers have opted to shop from online retailers primarily. This fundamentally influences packaging design. While previously, packages were designed by considering how they would appear on a store shelf, packages now must be designed to stand out on websites and apps.
However, online shoppers also take into consideration the packaging in which their product is shipped in. Customers who appreciate the packaging an item arrives in are more likely to re-purchase that item. Additionally, the social media trend of "unboxing" offers more incentive to design appealing packaging for online orders.
Contact-Free Deliveries
Online orders are also now often delivered in contact-free methods. In these instances, the package will be left outside the delivery address while the customer is notified. Packaging designs that facilitate no-contact delivery and communication with the customer will become essential to ensure the proper safe delivery of packages.
Increased Local Consumption
As the pandemic limitations have affected local small businesses, many customers have felt more inspired to buy local and support small and independent businesses. These smaller businesses can benefit from packaging design that highlights the local, "down to earth," quality of their products.
These new packaging designs help the local products stand out from the big brand names. Designing packaging that highlights the differences between local, often environmentally friendlier products and larger industrialized products reminds customers of the charming appeal of local stores and helps inspire customers to re-purchase those items.
Hope for Sustainability
Many brands were already moving away from plastics and towards more sustainable packaging solutions. With the massive increase in e-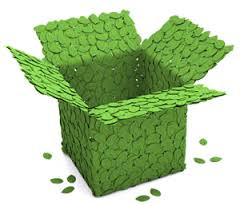 commerce purchases and purchases of home essentials, many industries may see now more than ever the benefits of sustainable packaging and how their use of it can make a significant impact.
FILAMATIC is proud to serve the Pharmaceutical, Diagnostic, Medical, Cosmetic, Health & Personal Care, Food & Beverage, as well as Specialty Chemicals and Contract Packaging industries. For more information on liquid packaging solutions, please call 866.258.1914 or click here to contact us now.