This holiday season Filamatic partnered up with Sarah's Hope, a Baltimore based homeless shelter for women and children, by hosting a food and toy drive in their name. We decided to join forces with Sarah's Hope because of the values we share in helping our community for the greater good.
Our office quickly became heavily involved bringing in donations varying from toy trucks, to new clothes, and even homemade knitted blankets for the children. We ended up filling three large boxes of toys, surpassing our initial goal of 2!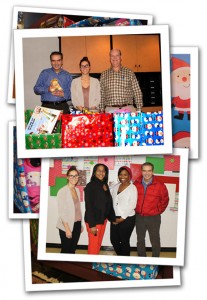 We are pleasured to have had the opportunity to work with such a wonderful organization and to give to those in our community who are most in need.
Thank you to all of Filamatic who made this such a beautiful success and put smiles on so many children this season. This would not have been possible without your holiday spirit!
To find out more about Sarah's Hope and how you can get involved, please click here!