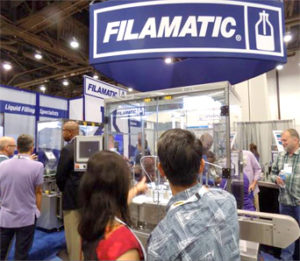 This October, PACK EXPO International, the largest packaging conference in the United States returns to the windy city of Chicago. PACK EXPO started roughly six decades ago with a thought on how to bring packaging professionals together to share ideas and see the latest  industry solutions. Since then, Pack Expo has grown into PMMI's (Packaging Machinery Manufacturers Institute) flagship, biannual packaging trade show that alternates between Chicago and Las Vegas, with smaller, more regional expos in Philadelphia and Mexico.
But due to health and safety concerns, the last Chicago event in 2020 was canceled, and a modest virtual/online show took its place. In 2021, a physical Pack Expo – Vegas show came back with a growing promise of things to come. For the Chicago 2022 show, the list of exhibitors participating will exceed 2,000 and over 40,000 attendees are registered to converge on McCormick Place on October 23, 2022. So, with that said, everyone is looking forward to a strong Chicago 2022 show coming out of the pandemic.
This year, as always, there will be a wide array of equipment and superb networking events. PACK EXPO has some new and interesting events planned, including a Pack to the Future Exhibit, a performance by the rock band Styx during Pack Gives Back, and the addition of the Logistics Pavilion. People are excited to visit Chicago and experience the show after the hiatus. During this year's show, they will be promoting some familiar but also new and interesting themes to look out for including technology, sustainability, e-commerce, automation, innovation, and AI.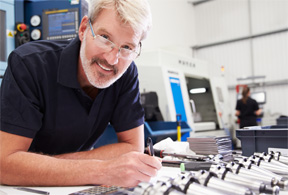 "We are thrilled to be back and participating at this year's PACK EXPO – Chicago 2022. We've been a proud member of PMMI/Pack Expo for over 50 years, so we're excited and looking forward to getting back on the showfloor and meeting with people face-to-face. We believe it's the perfect place to engage in quality conversations and showcase our innovative, cutting-edge, and customer-driven solutions", says Dorjee Tenpa, Director of Online Marketing/FILAMATIC.
For over 70 years, FILAMATIC has been a leading manufacturer of quality and affordable liquid filling machines. Since then, we have continued to lead with the care and personal relationships of a family-owned company, coupled with the innovation and design of a global supplier of liquid filling machines.
Whether you require a single tabletop filling machine, a turnkey fill-cap-label solution, or a fully automated, integrated Monobloc filling system, FILAMATIC has the experience and industry knowledge to exceed your expectations. We are proud to serve you and our partners across industries: Pharmaceutical, Cosmetic, Diagnostic, Medical, Biotech, Personal Care, Natural Products, and the Contract Packaging industries.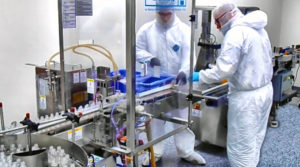 Dorjee closes by offering a unique opportunity for LIVE DEMOs, "If you're able to travel to Chicago and attend the show, please stop by and visit us in BOOTH #3214.
And if you've got a busy schedule, we're happy to schedule an in-booth meet/LIVE DEMO convenient to your schedule.
But if you're unable to attend the show, we'd still like to offer you a popular alternative – our virtual meeting with LIVE DEMOS. It's a great chance to still talk with experts and see the equipment LIVE from the show floor. So, for more information on scheduling a LIVE DEMO, you can reach me at dorjee.tenpa@filamatic.com or call 410.951.2067. We would be happy to help make your Pack Expo – Chicago 2022 a great show!"
FREE REGISTRATION – Pack Expo – Chicago 2022:  https://pei22.nvytes.co/lp22/18G14.html
VISIT FILAMATIC – Booth #3214:  https://bit.ly/3Sekwf1
For more information on FILAMATIC's liquid filling systems or attending the Pack Expo – Chicago 2022 show, please email info@filamatic or call 866.258.1914. Growing your business is your goal. Getting you there is ours. Go further and do more with FILAMATIC. Unique performance. Undeniable quality. Unrivaled support.