At Filamatic, we're extremely proud of the quality of people and organizations that we do business with. In light if this, we are introducing a new forum titled, Filamatic Profiles. This new setting will showcase an open discussion with a variety of clients from diverse industries that we're proud to serve. An inside look at some of the most interesting people in some of the most dynamic industries.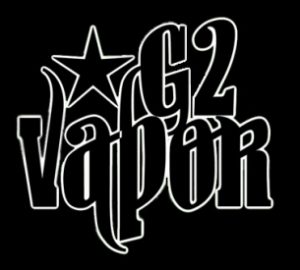 To kick off our first discussion, we met with Clinton Legg, CEO of G2 Vapor. G2 Vapor crafts some of the most well-known, highly sought after e-Liquids in the industry. In an industry that seems to be growing by the minute, Clinton stands out as a veteran that truly cares about the future of the industry. Going back some 4 years ago, Clinton quickly realized the need for a better quality, American made
e-Liquid, rather than what he and his friends were seeing coming from overseas.
Q: What do you consider most challenging about the e-Cigarette industry?
A: The lack of any real control, higher industry standards, or individual responsibility… Ultimately, we believe this will affect juice quality within the marketplace, which in-turn, could make things a lot more difficult for the industry as a whole. We're not looking for an overbearing, overreaching, type of oversight, but we do see the need for some level of quality control for the longevity of the industry. Consequently, we do see individual juice houses achieving just as much in regards to quality standards by holding themselves accountable. We believe this will allow all juice houses to flourish.
Q: Without giving away any trade secrets, how do you determine flavors?
A: We listen… We listen to customers, friends, the market, and simply whatever we feel like vaping ourselves. Then we test new flavors and multiple iterations to see what's really going to work. The real trick is to keep testing… most often, too many juice houses spend too much time doing everything else and let the important things fall by the waste side… like talking and listening to customers, as well as testing new juices.
Q: What is the biggest product or industry trend that you have seen over the past year?
A: It's hard to speak for what other houses are experiencing, but last year as far as consumer flavor preferences go… we were seeing more custard, strawberry, and cream type flavors. Currently, more flavors along the lines of cereals and cakes are blowing up. However, it's a fast moving industry, fast moving audience, so you need to be continually listening and keeping a finger on the pulse of the market.
Q: I see that you have a cleanroom, was there an official guide or resource to explain the needs of how to establish a clean room?
A: Nope…  at least not when we were starting out. However, I can say that I did an extensive amount of research, hours upon hours, both online and offline to truly understand the aspects of a cleanroom. There is information out there… do your homework and cut through to the facts-based information, but it can be done. There are certain things and terminology that you'll become quite familiar with: HEPA filters, air filtration, and positive air flow, as well as a mountain of formal documentation, but it can be done. (G2 Vapor has a custom built 30'x10′ cleanroom and is prepared for future regulations.)
We would like to thank G2 Vapor for participating in our discussion.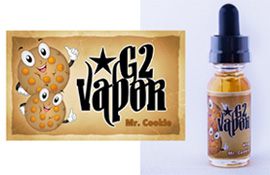 We were extremely impressed with their custom built clean room and attention
to detail, as well as support for the overall industry and all juice houses… even more so by their "Mr. Cookie" flavor!
If you are interested in participating in our next Filamatic Profile, please contact gabby.weissburg@filamatic.com.