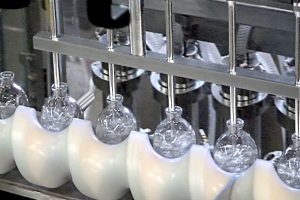 When Celsis In Vitro, a Baltimore based Biological products company, purchased their Monobloc Fill/Finish System, they knew that it was necessary to add on the Filamatic Service Contract. Dan Dryden, Director of Product Operations, believes in being proactive opposed to reactive when it comes to the continued performance and maintenance of his machines. "We needed the service contract to ensure the constant mechanical tune ups", says Dryden. The service contract provides him with the assurance that his machine will be examined on a consistent basis in order to prevent any possible problems, causing delays or down time.
For Dryden, the service contract is appealing because the mechanics and technicians who built the machine were also the ones coming to solve any problems. "This machine isn't like your average car that can be taken to any shop. I want to know that these guys know what they are doing". The personal knowledge, only provided by those who saw the machine from beginning to end, offers customers the reassurance that they are in good hands.
Filamatic technicians are skilled in problem solving and troubleshooting along with a vast knowledge of technological information. With the service contract, Filamatic technicians will visit quarterly or bi-yearly with 10% discounts on labor and travel. The service contract also offers a 10% discount on replacement parts and provides an overview of possible changes and growth to improve efficiency.