Pack Expo is the biggest packaging convention in the world that brings people together from all around the globe to share their latest innovations for the packaging industry. Pack Expo is brought to you by PMMI (Packaging Machinery Manufactures Institute), a trade organization made up of over 500 member companies in the packaging industry. The show can be traced back to the American Management Association (AMA) that began in 1931. Three years after the first packaging and shipping conference s was held, PMMI saw the future and joined on July 13, 1993. Pack Expo serves as an umbrella for tradeshows which also encompasses Pack Expo Las Vegas, Pack Expo International, Expo Pack Mexico, Expo Pack Guadalajara, and Pack Expo East, all which are produced by PMMI.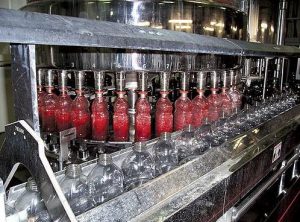 PMMI has seen many familiar companies return each year as well as new faces who enter the market, but the most instrumental companies were three of the first companies to exhibit; the New Jersey Corporation, Packaging Machinery Company, and the Stokes & Smith Company (now FMC).  It was not until 1949 was it proposed to have a separate show for packaging machinery. Moving forward, in 2013 PMMI constructed a tactical partnership with Cologne Trade Fair, Anguga FoodTec, Pro Sweets Cologne, International FoodTec India, and International FoodTec Brazil. This business endeavor progressed PMMI's organization and their Pack Expo conferences.
To this day, leading packaging manufactures look forward to exhibiting at Pack Expo shows and opportunities to form new relationships and see old friends. Companies who exhibit with Pack Expo plan year round for this unique opportunity via the Pack Expo Las Vegas and Pack Expo International. This year Pack Expo Las Vegas is expected to have over 1,800 exhibiting companies with 30,000 people attending from all around the world. If you are still unsure about Pack Expo, this is the show that you definitely do not want to miss!