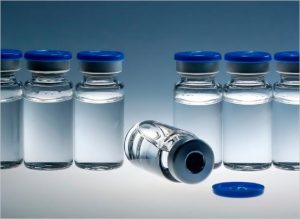 Whether new to liquid packaging, or an experienced liquid product owner, we can clearly see certain trends in the liquid filling industry that will impact 2017-2018. In fact, the top 3 consumer focused areas as it relates to liquid filling solutions are already being seen throughout the marketplace: liquid filling optimization, industry compliance requirements, and machine flexibility and sustainability.
Liquid Filling Optimization
Consumer demand for accurate, precision liquid filling and the ability to optimize this process are lead drivers when companies look for liquid packaging solutions. However, with a range of liquid filling system manufacturers, companies struggle when searching for a high quality, cost-effective liquid filling partner. Whether new to liquid filling systems, or an experienced Production Manager, you want a dependable liquid filling manufacturer that not only provides you with a reliable liquid filling system, but also has experience and takes the time in offering best liquid filling practices.
Industry Compliance Requirements
Through working closely with our partners, we identified a large need in satisfying industry regulatory/compliance requirements. No matter what industry you are in, pharma – medical, biotech – diagnostic, food & beverage, e-Cigarette, cosmetic & personal care, or even your specific regulatory/compliance needs, validation, batch control, HEPA filtration, fill accuracies, and cGMP/FDA environments, this ever-growing requirement is a daily challenge for businesses big and small.
Machine Flexibility and Sustainability
Machine flexibility/sustainability has always been an important factor when weighing potential production solutions. However, given today's need for cost-effective choices, getting more practical use out of a machine, as well as type of solutions (semi-automatic, intermediate automatic & fully automated), the flexibility/sustainability of a solution plays an even bigger role now when choosing a liquid filling partner. Furthermore, a liquid filling partner's training programs and ability to service-after-the-sale are all critical factors that impact a final decision. 
As the year progresses, Filamatic will continue to report on the notable trends that we see guiding the liquid packaging industry. We anticipate many more advances in packaging as the year progresses. Filamatic has your industry-specific experience and overall knowledge to ensure your satisfaction is exceeded. Unique performance. Undeniable quality. Unrivaled support. Go further, do more with Filamatic. For more information on liquid filling, capping and labeling equipment, email info@filamatic.com or call 866.258.1914.