Set Your Team Up For Success Now!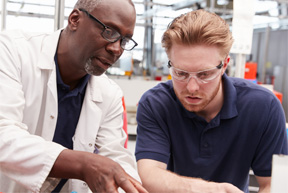 For most organizations, proper employee training and preventative equipment maintenance are fundamental factors of core business operations. For example, regularly scheduled refresher sessions, training programs, as well as successfully operating machinery all play important roles in creating finished products from raw materials.
Maintenance management, especially preventative maintenance, and empowering employees through proper training programs will help avoid critical machine downtime and unforeseen production errors. While that's Operational Management #101 in a nutshell, let's dive deeper into how you can take advantage of the current SPRING MAINTENANCE – SERVICE PROMOTION while availability lasts.
SPRING MAINTENANCE – TRAINING/SERVICE PROMOTION  >>  GET MORE INFO NOW!
What

:  GET 20% OFF ON ALL TRAINING/SERVICE VISITS DURING PROMO OFFER

When

:  Through March – May 2023 (NOTE: While availability lasts –

SCHEDULE VISIT TODAY!

)

Who

:  FILAMATIC equipment owners within the contiguous United States

Why

:  It's easy – we just removed the hassle, added a great promotional discount, and made it easy to schedule a training/service visit.

SCHEDULE VISIT TODAY!

How

:  Simple – complete the side form, submit, and a Service Representative will contact you shortly to answer all your questions.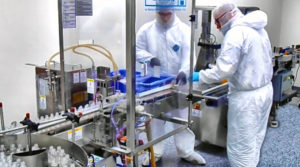 Properly trained employees and well-maintained machinery are your bottom line: without them, you're out of business. By training your operators and ensuring the health of equipment in your facility, you're giving your best possible product to your customer base. This is what sets you apart from the competition, and should be the reason you make sure that no maintenance issues are ignored. Well-maintained machines deliver the best product every single time, and keep your facility's reputation in good standing.
To learn more about our SPRING MAINTENANCE – TRAINING/SERVICE PROMOTION, please complete the side form and submit. A Service Representative will contact you shortly to answer all your questions. For more information on tabletop filling machines, complete turnkey fill-cap-label systems, and fully automated, integrated Monobloc filling solutions, please email info@filamatic.com or call 866.258.1914. 
Unique performance. Undeniable quality. Unrivaled support.
Go further and do more with FILAMATIC – Specialists in Liquid Filling Systems.