FILAMATIC Selects Josh Rosen
as President and Chief Executive Officer
Rosen brings proven record of growing customer-centric organizations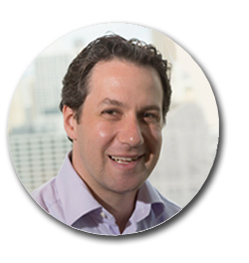 We are pleased to welcome a new member of our senior leadership team, as Josh Rosen steps into the role of President and Chief Executive Officer of the National Instrument Company (NIC). Josh brings 20 years of experience working with diverse Fortune 500 companies to improve their commercial effectiveness, but also his dedication as a third generation of the Rosen family to carry this mantle. His leadership responsibilities will span NIC's extensive portfolio including FILAMATIC (manufacturing), NI Business Park Leasing (real estate) and Pharmacy Dosing  Systems, LLC (liquid unit syringe filling solutions for hospital pharmacies).
Prior to joining NIC, Josh was Director of Go-To-Market for Vista Consulting Group, part of the private equity firm Vista Equity Partners, where he focused on improving operations across their portfolio companies. He also worked at the consulting firm ZS Associates for 15 years, where he was Associate Principal, and built deep expertise in sales, marketing, and operations, working with senior executives on issues such as growth strategy, process design, sales / marketing / service execution, and new product development. Other meaningful areas of focus spanned recruiting, mentoring, and community service.
He subsequently earned business degrees from University of Michigan and Duke University. Josh is a loyal Ravens and Orioles fan and enjoys traveling with his wife and two daughters.
Reflecting on his selection, Josh said: "FILAMATIC's longevity and robust, dependable equipment make it a stalwart within the packaging community. The opportunity ahead for FILAMATIC is huge, and to capture it, we must focus on our customers, move quickly, and continue to transform. Over my career, I've enjoyed bringing deep expertise to my clients through close collaboration, enabling each of them to be more uniquely successful. I am honored and excited to lead FILAMATIC into its next stage of innovation and growth."
Robert Rosen, the previous CEO / President will move to the Chairman of the Board, NIC, and will remain actively involved with FILAMATIC.
Please welcome Josh Rosen to the FILAMATIC and overall NIC team. For more information, please email dorjee.tenpa@filamatic.com or call 410.951.2067.