FOURTH OF JULY – 2023 SPARE PARTS SALE
Show PromoCode #USA2023 to Get Your Discount Today!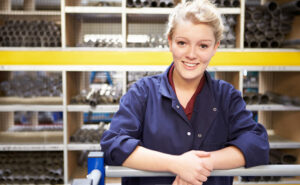 In the manufacturing world of today, all processes depend on an assortment of machinery and equipment to create top-quality finished items. While these machines make their associated processes more efficient by improving productivity, saving costs on manpower, and reducing material waste, they are inevitably prone to wear and tear with prolonged use.
Consequently, the need for replacement parts is an unavoidable issue all manufacturing business administrators and managers need to consider when sizing their operational budgets. This often-overlooked aspect of production metrics can prove to be a significant source of resource waste, not to mention headaches, when improperly managed. That is, you don't want to be low on critical spare parts when going into a busy season or seeing a series of incoming high volume projects on the schedule.
As an industry leading provider of liquid filling systems, FILAMATIC is proud to support you with a quality and timely spare parts program. We offer you a wide range of spare parts before, during and throughout the life of your liquid filling equipment.
'Fourth of July – Spare Parts' promo details:
How do I get the right and accurate discount for my order?

To receive accurate billing, you

MUST CLEARLY STATE

in your email, telephone, or website form submission

PROMOCODE: #USA2023

. This will help your customer service representative apply an accurate holiday discount versus standard pricing. 
What is the discount and what spare parts are on sale?

GET 12% OFF ON ALL CONSUMABLES SPARE PARTS!
Are there any other interesting promotions during this same time period?

YES! See below for some new promotional spare parts offers:

PISTON PUMPS AND PERISTALTIC PUMP TUBING!

Get 15% OFF on all orders during the current promotion.

ALL NOZZLE PURCHASES!

Buy-One (standard pricing) and Get-One-Free.

SERVICE VISITS & PREVENTATIVE MAINTENANCE PROGRAMS!

Get 10% OFF on service visits, maintenance visits, and preventative care programs
How would I deal with shipping costs and returns?

GET FREE SHIPPING & RETURNS ON ALL ORDERS OVER $250.00.

Applicable orders within the contiguous U.S.
Do you have an online portal that I can access and review?

YES! As a FILAMATIC customer, you can access the Spare Parts Portal and learn more about spare parts that can prolong the life of your filling equipment. 

If you own a FILAMATIC machine, please contact our Customer Service team for your portal password –

ACCESS NOW >>
3 Steps to make ordering your spare parts quick and easy:
Step#1

:  You can access the Spare Parts Portal to order your spare parts or ask questions.
Step#2

:  Complete the Spare Parts form and let us do the work for you!

ALL fields are important to complete to get you exactly what you need.
Step#3

: 

ATTENTION

: Be sure to identify in your email, telephone call, or your website form submission the specific

PROMOCODE: #USA2023

to be accurately billed.
NOTE:  If you are unsure of what spare parts are required for your machine (consumables or non-consumables), please submit a general spare parts request with your Serial Number and a Customer Service team will be happy to assist you with your project. 
Be sure to IDENTIFY PROMOCODE #USA2023 in your email, telephone call, or website form submission. This guarantees an accurate discount% applied to your order versus standard pricing.
For more information on spare parts, service visits, or overall maintenance plans, please complete the side form and a Customer Service team member will contact you shortly.